FERRARA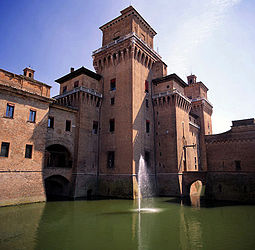 Ferrara is surrounded by the ancient walls, that conserve the atmosphere of its rich past, it  has a lot of cultural sites to see such as  Este Castle, built in 1385 like defence, and then became the court residence; the Schifanoia Palace, the cathedral, the characteristic historical centre achievable through the medieval little streets.
RAVENNA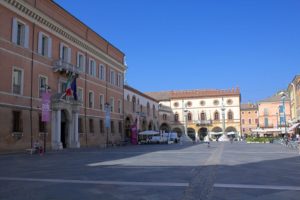 It is one of the most artistic and cultural important city of Italy. Eight of its monuments are UNESCO World Heritage site: San Vitale, the Mausoleo di Galla Placidia, the Baptistery Neoniano, Sant'apollinare Nuovo and in Classe, the Baptistery degli Ariani, the Cappella Arcivescovile and The mausoleo di Teodorico. Here the art of mosaic reaches the highest levels.
COMACCHIO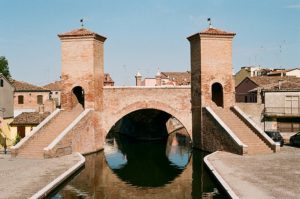 The legend tell us that Comacchio grew up on 13 little isles thanks to the tick and complex network of water canals which crosses the historical center, yet. This makes Comacchio a lagoon city: From Trepponti to the Ponte degli Sbirri, from Pescheria to Bellini Palace, the Nave Romana Museum, until the Cathedral of San Cassiano and Portico of Cappuccini, you can have a suggestive excursion between art and history.